Mouthwatering Beef Burgers
These mouthwatering delicious beef burgers are so good. Easy to make and every bite is evenly spiced. Cooked them medium-rare or well done.
Making delicious beef burgers at home is so easy and so much fun. My son loves his burgers. Any time I ask him what he would like for dinner, his response, more often than not, is "Burgers!" It was starting to get expensive to buy him burgers every week, and I had to learn to make good burgers. Now we all enjoy these mouthwatering delicious beef burgers at home and I can make them as big or small and as often as I like (or he demands them).
The Ingredients for Beef Burgers:
Some lean ground beef, some herbs, and some spices are all it takes to make these delicious beef patties.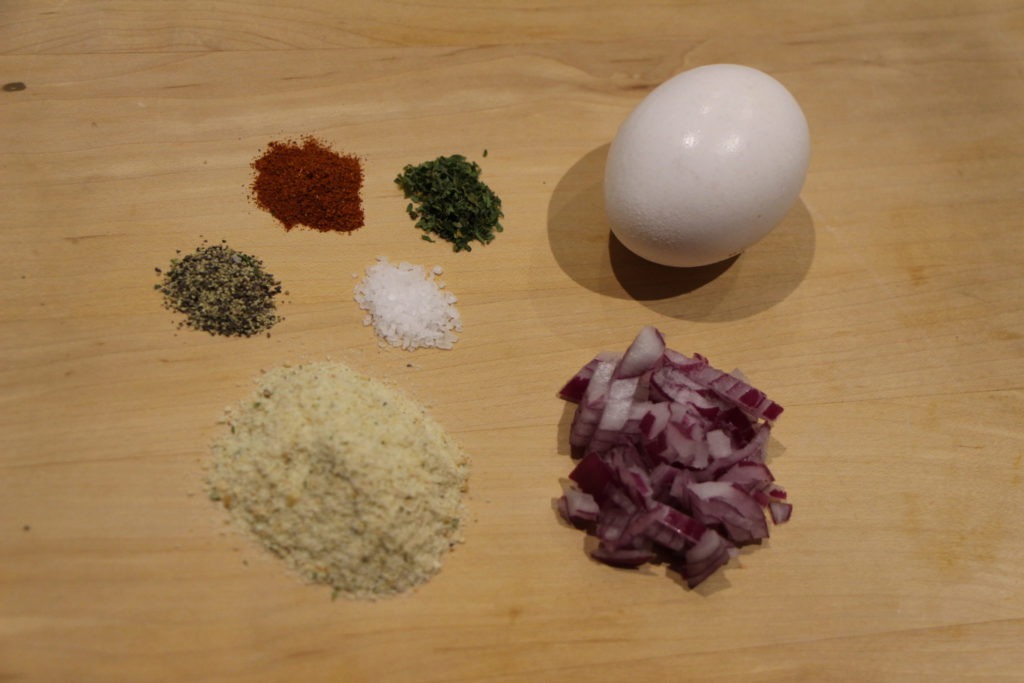 Making the Burger Patties
Finely chop a small red onion. Seed and finely chop a jalapeno, and red or green chili pepper. In a large mixing bowl, combine the 2 pounds of ground beef, 1 teaspoon of paprika, 1/2 teaspoon of dehydrated parsley, 1 tablespoon of Worcestershire sauce, 1/4 cup of Italian breadcrumbs, and 1 whole egg. Mix well to form the patty mix. Add salt and pepper to taste.
Combine and mix the ingredients well, so that the spices mix evenly with the beef and the patties taste good with every bite.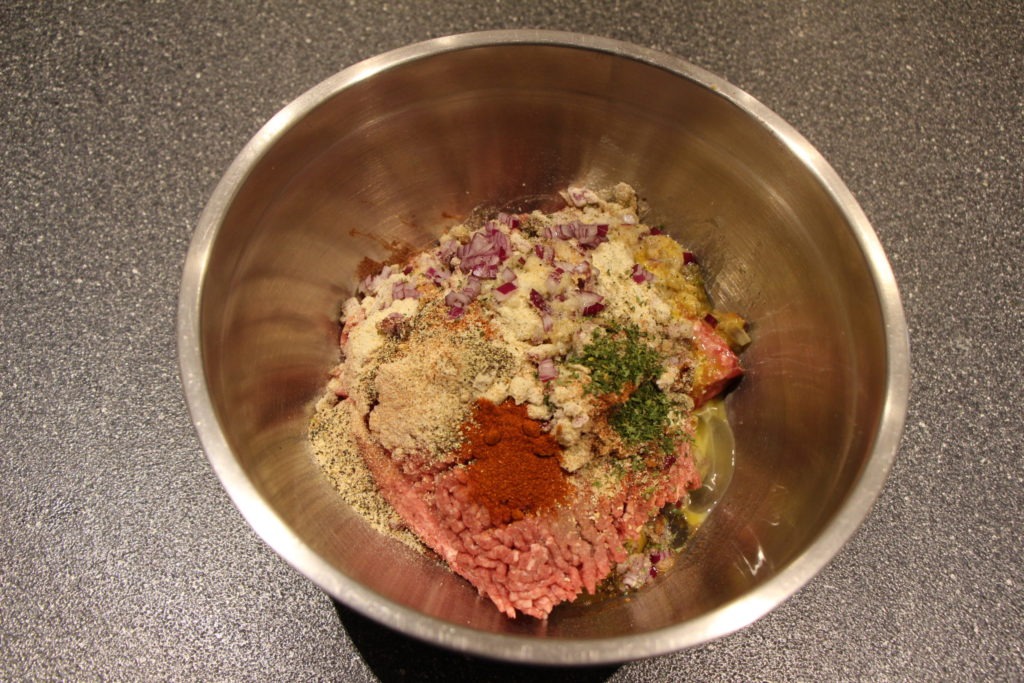 Making the Delicious Beef Burgers
Divide the mix into 6 even balls and press them to form 6 patties. If you prefer bigger patties you can make 4 instead of 6. We like thin patties, so I make 6. You can make them as thick or thin as you like. One thing to note is that the patties shrink once cooked – the juices from the beef ooze out and dry as the patty cooks.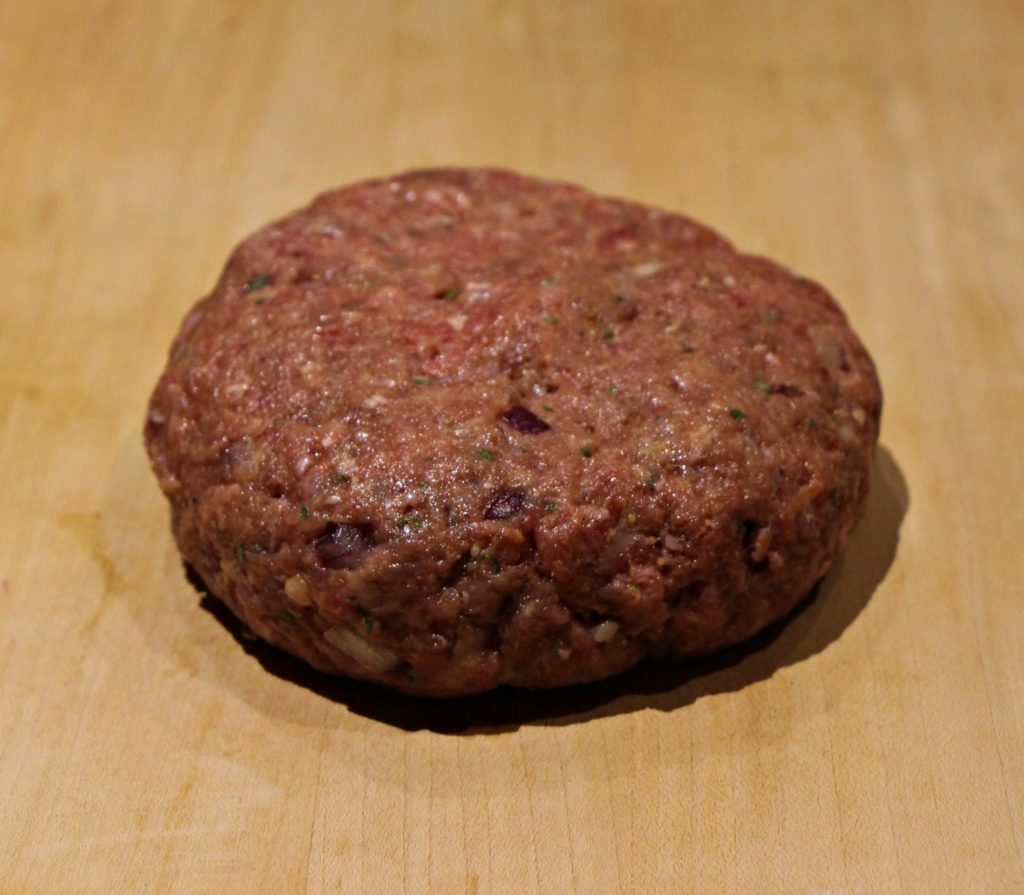 Baking the Delicious Beef Burgers
Preheat the oven to 450 degrees F.
Line a 9x 13 inch baking sheet with parchment paper. Place a cookie rack on the parchment paper. I like to place the patties on a cookie rack. This allows the juices from the burgers to flow out and not make the bottom of the patties soggy. It also gives them the illusion of having been cooked on a barbecue because it leaves lines on the burgers as the barbecue does.
Bake them in a 450 degrees F oven for about 15 – 20 mins (depending on how rare or well done you like them). I like my patties well done, so I cook them for about 20 mins. Each oven is different so baking times differ a little bit.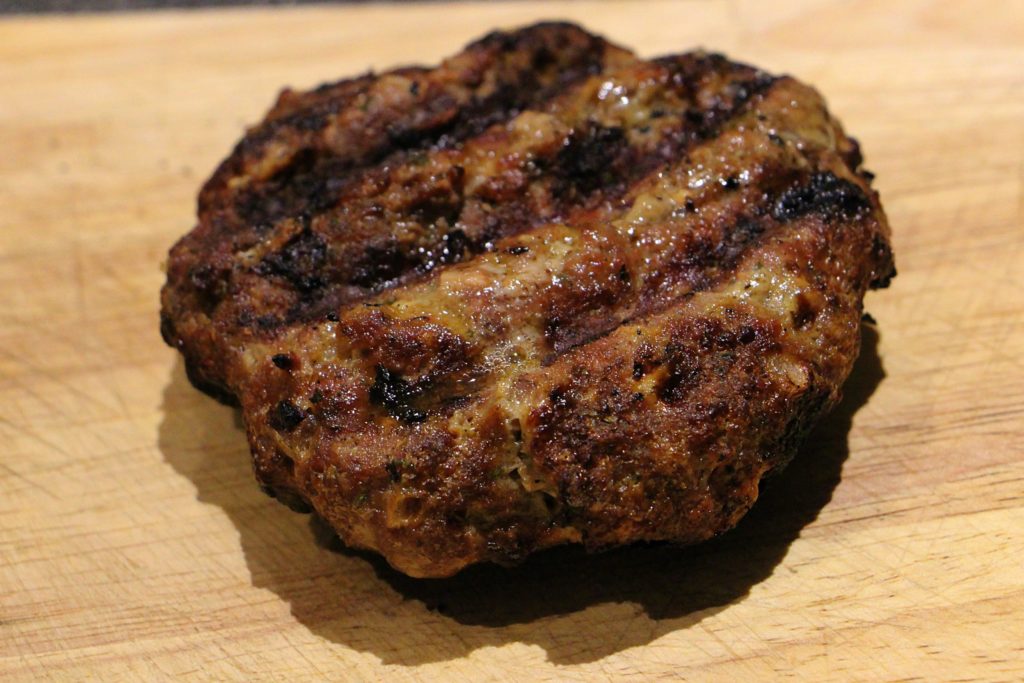 Once the delicious beef burgers are ready, turn the oven off and remove them. Let them sit on the rack for about 2 mins. While the burgers are resting, put your buns in the still hot oven and warm or toast them a bit.
Serve these mouthwatering delicious beef burgers on the toasted bun with all your favourite toppings. I fry up some red onions and mushrooms to top the burgers and serve them with freshly home baked fries or sweet potato fries.
Stay Connected
If you like the recipe please leave a comment below. Don't forget to sign up for the free newsletter and be the first to learn about all my new recipes. And, don't forget to follow me on my social media accounts Facebook, Instagram, Pinterest, and Twitter.
Delicious Beef Burgers
Cuisine: American
Difficulty: Easy

Mouth watering beef burgers that can be baked in the oven or barbecued to perfection and enjoyed any day of the week.
Ingredients
2 lbs ground beef

1 small red onion

1 jalapeno pepper (seeded)

1 teaspoon paprika

1/2 teaspoon dehydrated parsley

1 tablespoon Worcestershire sauce

1/4 cup Italian breadcrumbs

1 whole free range egg

salt and pepper to taste
Directions
Preheat the oven to 450 degrees F. Line a baking tray with parchment paper and set aside while you make the patties.
Finely chop the onion.
Seed and finely chop the jalapeno pepper.
In a large mixing bowl, combine the beef, onion, jalapeno pepper, paprika, dehydrated parsley, breadcrumbs, Worcestershire sauce, egg, salt, and pepper. Mix well until all ingredients are evenly distributed.
Divide the beef into 6 even balls. Flatten each ball to form a patty.
Place the patties on the baking tray and bake in the oven for 15-20 mins. Turn the patties half way through the cooking process, so they cook evenly.
Let the patties rest for 2 or so minutes before you serve them.
Enjoy on a bun or by themselves with a side salad or fries or both.
Notes
– If you like a well done patty, cook it for a slightly longer time.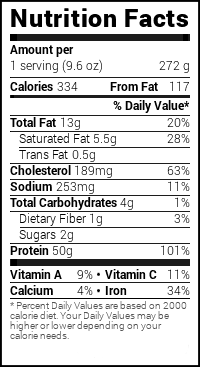 Don't forget to follow me