How to Make Easy Fresh Basil Pesto
How do I make easy fresh basil pesto? It's so easy to make. Just place all the ingredients in a food processor and voila! You have pesto!
Home made fresh basil pesto is so much better than store bought. It is fresh and so easy to make. Although originally in Italy, where pesto comes from, it is made with a mortar and pestle, I make mine in a food processor. I have made it in a mortar an pestle when I have more time and it sure is a fun way of making it. It seems I always have a jar lying around in my fridge.
The Ingredients for Fresh Basil Pesto
Five simple ingredients are all it takes to make this healthy, delicious, and fresh basil pesto.
The Ingredients List:
4 cloves garlic
1/2 teaspoon salt
1/2 cup pine nuts
2 cups basil leaves
1/2 cup Parmigiano ragiano
1/2 cup good quality olive oil
1/4 teaspoon black pepper (optional)
---
More Dips and Dressings you will Like: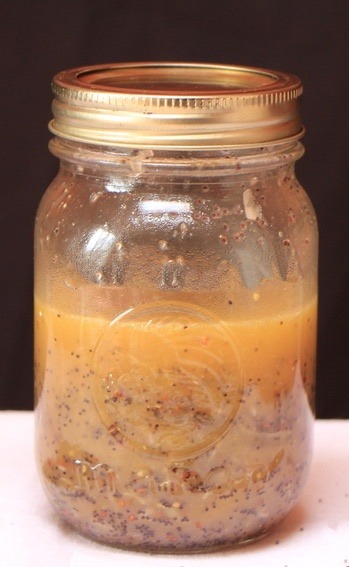 ---
How to Make Fresh Basil Pesto:
Making fresh basil pesto is so easy:
The Garlic: Let's start by peeling and slicing the garlic and adding it to a food processor. I like to cut mine because it blends into the pesto better when it is sliced. If I have more time, I sometimes even use a garlic crush to press the garlic into the processor.
Salt: Next let's add salt. I prefer to add salt to my pesto. I find it adds a lot to the flavour, but if you prefer, you can leave the salt out and add it to whatever food you are adding the pesto to.
Nuts: Let's add pine nuts to the food processor. I do not do anything to the nuts. I like to add them as they are, but if you prefer toasted nuts, you can toast them for a few minutes. If you do, make sure you allow them to cool down completely before adding them to the jug.
The Basil Leaves:
Now comes the fresh basil leaves. Wash them really well because sometimes, there can be some dirt or sand on them. Dry them properly so there is no water left on them – especially if you are planning on making a larger batch to store.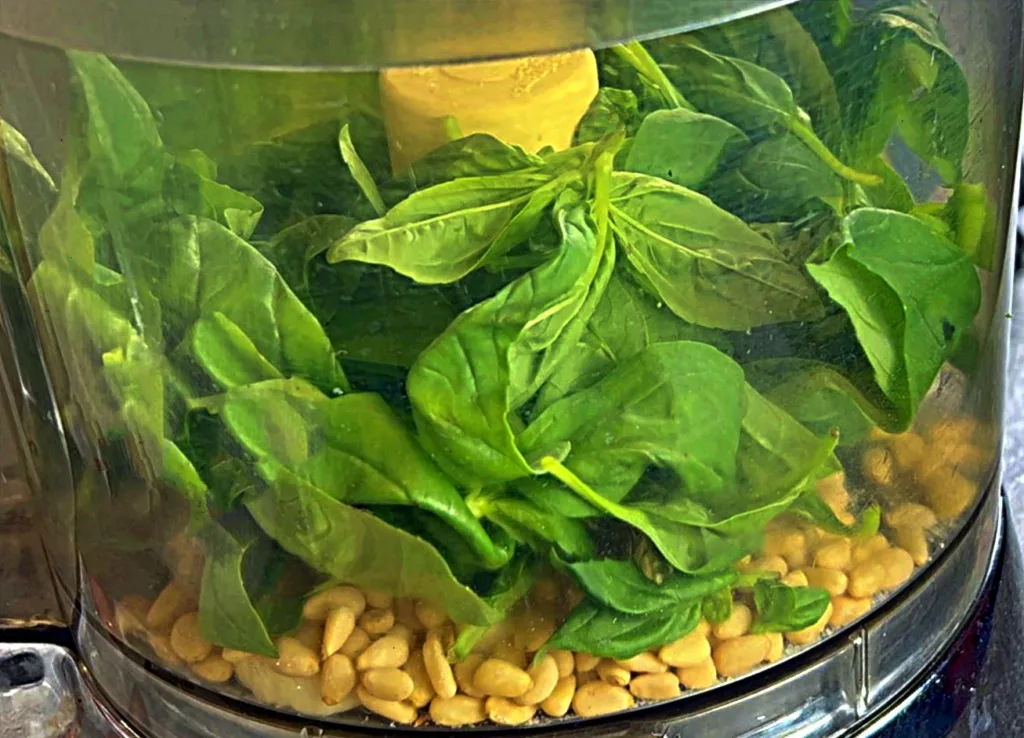 Now that we have everything in the food processor, we can start the blending process. Blend the ingredients together until the leaves are mostly crushed.
The cheese: Once we have the leaves crushed, we can add our cheese. I prefer to grate the cheese directly into the processor, but you can grate it on a chopping board before adding it to the processor. Continue to blend and remember to scrape the sides as you go.
The olive oil: We are ready for the olive oil. Continue to run the processor and gently drizzle the oil into the jug (with the processor running). This allows the pesto to get emulsified and makes it creamier.
Black pepper: Finally I add black pepper and blend and pulse to combine. This is an optional step and can easily be skipped.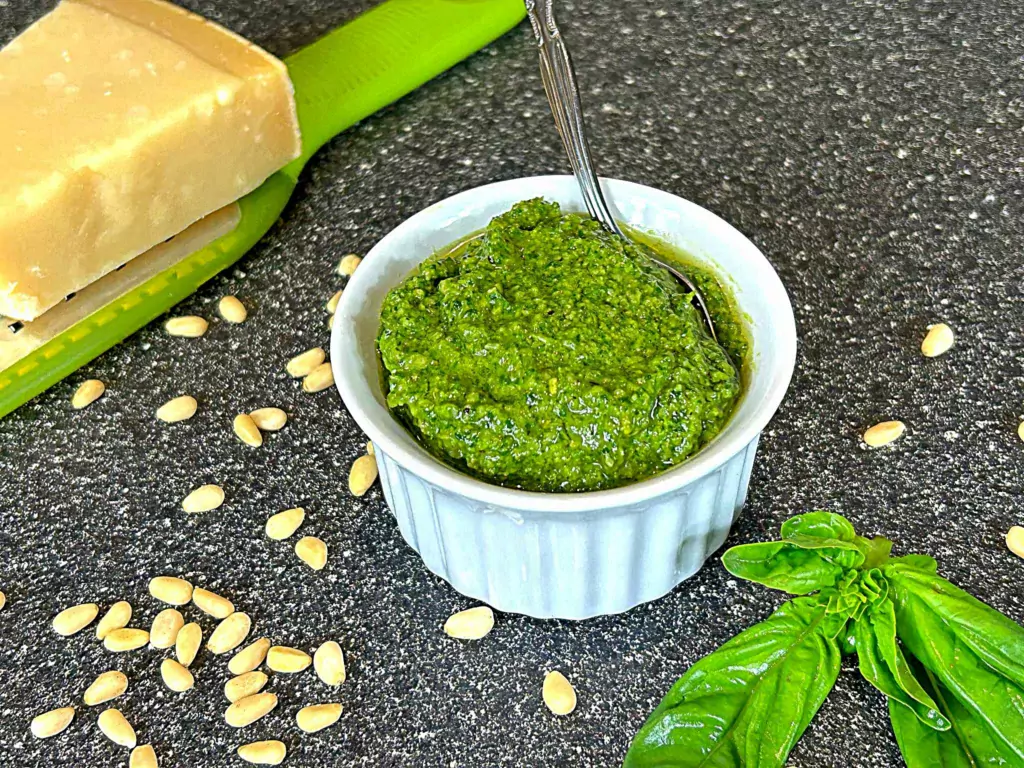 Serving Suggestion:
We use pesto in so many recipes:
My son's favourite happens to be fresh basil grilled cheese. No matter when I make it, the first thing he asks for is this. He never seems to get enough of it.
Our other favourite is my creamy gnocchi with pesto. We make this more often than not when we make fresh pesto.
Pizza tastes amazing when you use pesto as a sauce in place of tomato sauce. Try it once and fall in love.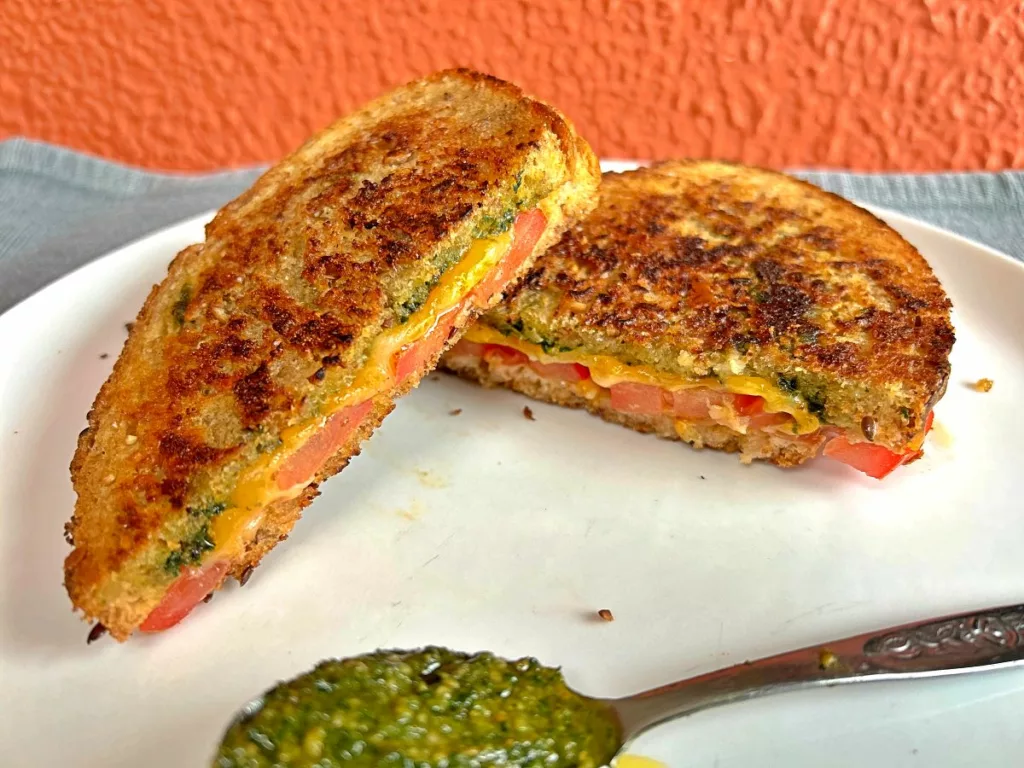 Variations:
I love pesto and make it with so many different greens. Try it with:
Spinach and toss pasta with it for a much healthier version of pasta.
Arugula and try making my Arugula Pesto Pinwheel Bread.
I often trade pine nuts for almonds or even cashew nuts. Each nut has its own flavour and they all add a different depth to the pesto.
Want a Vegan version? Skip the cheese or replace it with vegan cheese.
Want a Nut free version? Skip the nuts and replace them with pepitas or sunflower seeds.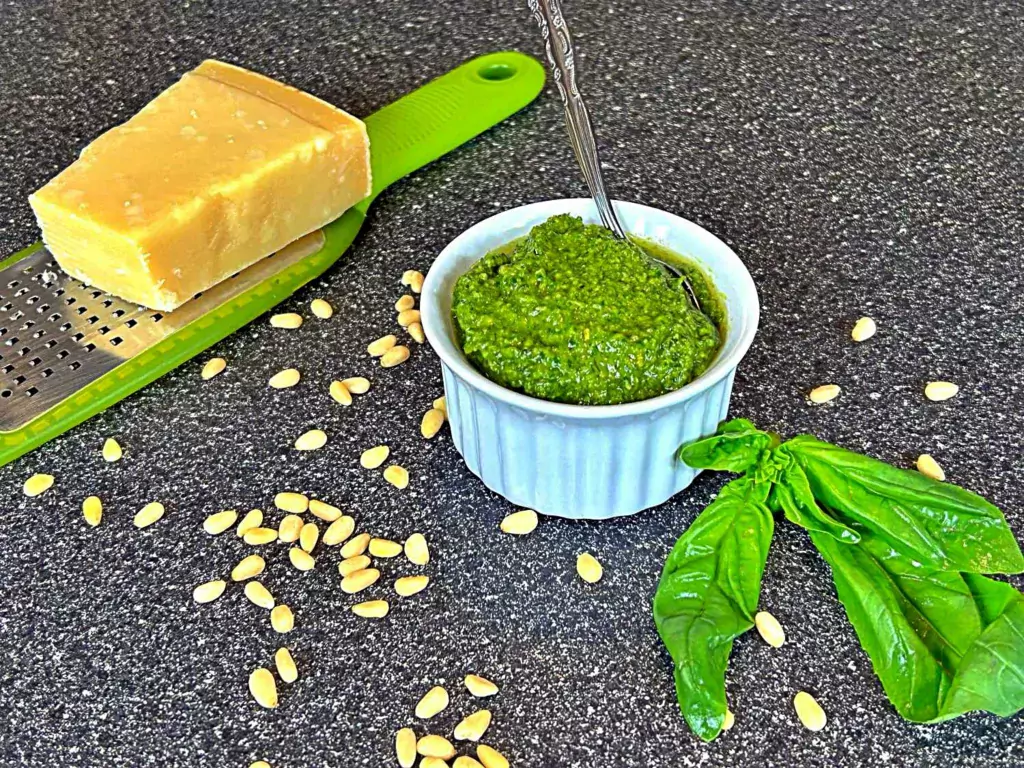 How to Store Fresh Basil Pesto:
Although pesto tastes best when used fresh, it is easy to store:
In the Fridge

: Pesto can be stored in the fridge for up to a week. Store your pesto in a mason jar and pour a healthy amount of olive oil on top. The olive oil ensures that the pesto stays fresh and prevents it from discolouring.

In the Freezer

: Pesto freezes well and can easily be brought back to its original state in no time. Freeze it in a plastic air tight container or do what I do. I make a large quantity and store it in ice cube trays. That way, it is easy to get whatever amount you need and leave the rest frozen and stay fresh until needed.
Tried and Liked the Recipe?
Scroll to the bottom of the page, and past the recipe to find the comment form. Please fill out details of what you liked and what you would like to see improved. Comments are loved! I look forward to hearing how much you enjoyed the recipe!
Stay Connected
Don't forget to sign up for the free newsletter and be the first to learn about all my new recipes. And, don't forget to follow me on my social media accounts: Facebook, Instagram, Pinterest, YouTube, and Twitter.
Fresh Basil Pesto
Course: Dressings and Dips
Cuisine: Italian
Difficulty: Easy
How do I make easy fresh basil pesto? It's so easy to make. Just place all the ingredients in a food processor and voila! You have pesto!
Ingredients
4 cloves garlic

1/2 teaspoon salt

1/2 cup pine nuts

2 cups basil leaves

1/2 cup Parmigiano ragiano

1/2 cup good quality olive oil

1/4 teaspoon black pepper (optional)
Directions
Wash and dry your basil well.
Add peeled and sliced garlic to a food processor.
Add pine nuts, salt, and basil leaves next.
Blend until the leaves have disintegrated.
Add the cheese – grate it into the processor.
With the processor running, drizzle the olive oil and continue to blend for one more minute.
Add some fresh cracked pepper (optional) to the blender and pulse to combine.
Enjoy fresh basil pesto with my serving suggestions above.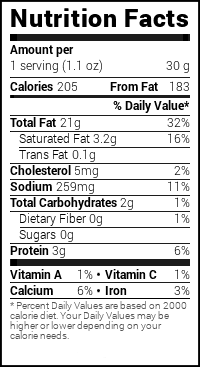 Don't Forget To Follow Me Please