15 Chicken Dinner Recipes
15 easy chicken dinners that you will come back to each week. Made in one pot, baked in the oven or cooked on a stove. Try one of these tonight!
Chicken is so versatile and easy to flavour. If you are looking for quick and easy weeknight dinner ideas, look no further. Here is a list of my favourite 15 chicken dinner recipes. All in all, you will find one pot chicken recipes, curried chicken recipes, African chicken recipes, chicken salad recipes, chicken thigh recipes, and chicken breast recipes – all here in one place. Nothing but exciting recipes follow. Enjoy!
Firstly, let's start with my list topper. My butter chicken mac and cheese definitely comes first on my list of 15 chicken dinner recipes. It is guaranteed to become your favourite! The creamy gravy, the tender chicken, and the cheesy flavours all combined to make you drool.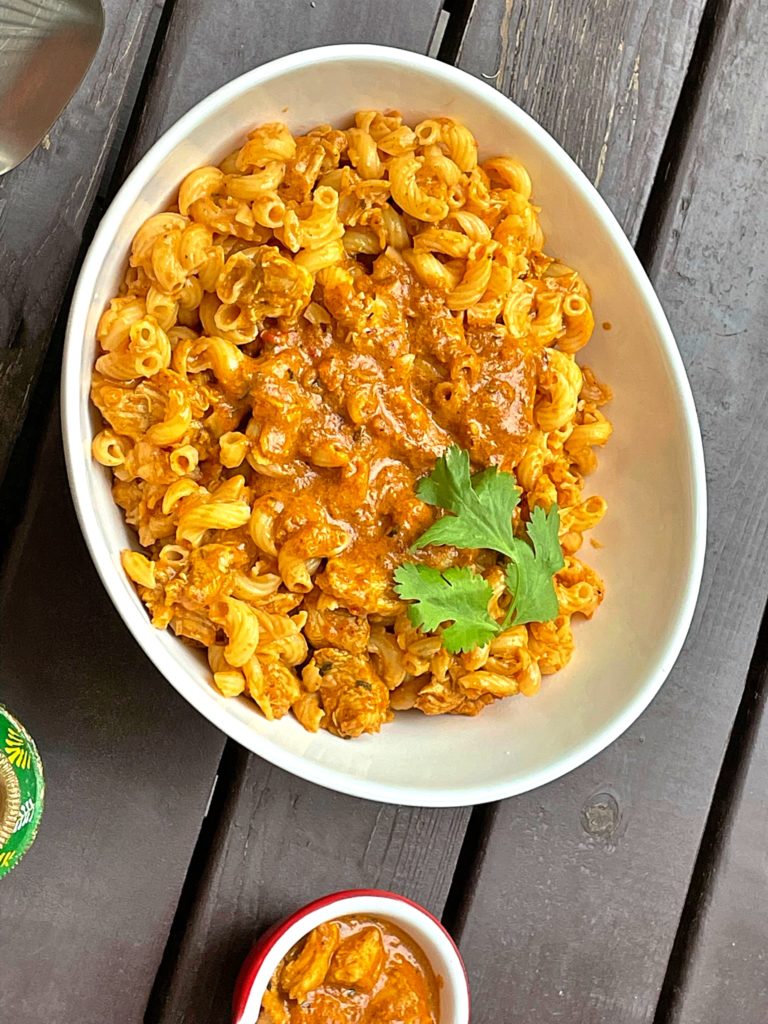 My one pot cashew nut and red pepper chicken with spinach is delicate, bright, healthy, and hearty. It certainly makes for an easy and delicious dinner.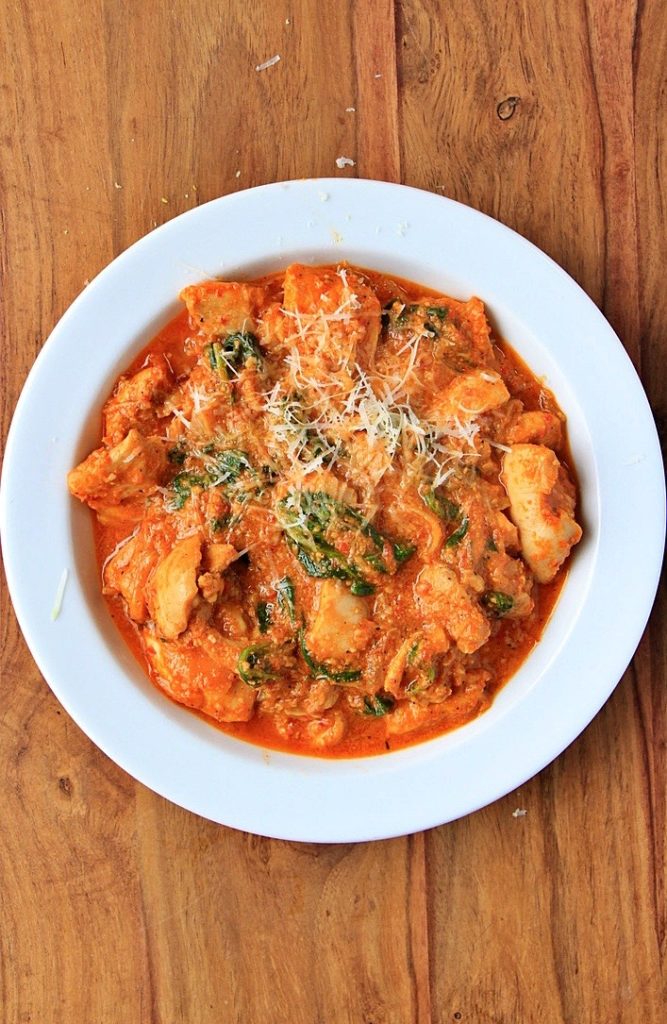 If you love noodles, you're going to love my Shanghai noodles recipe. When you are in need of quick and delicious Asian food, look no further!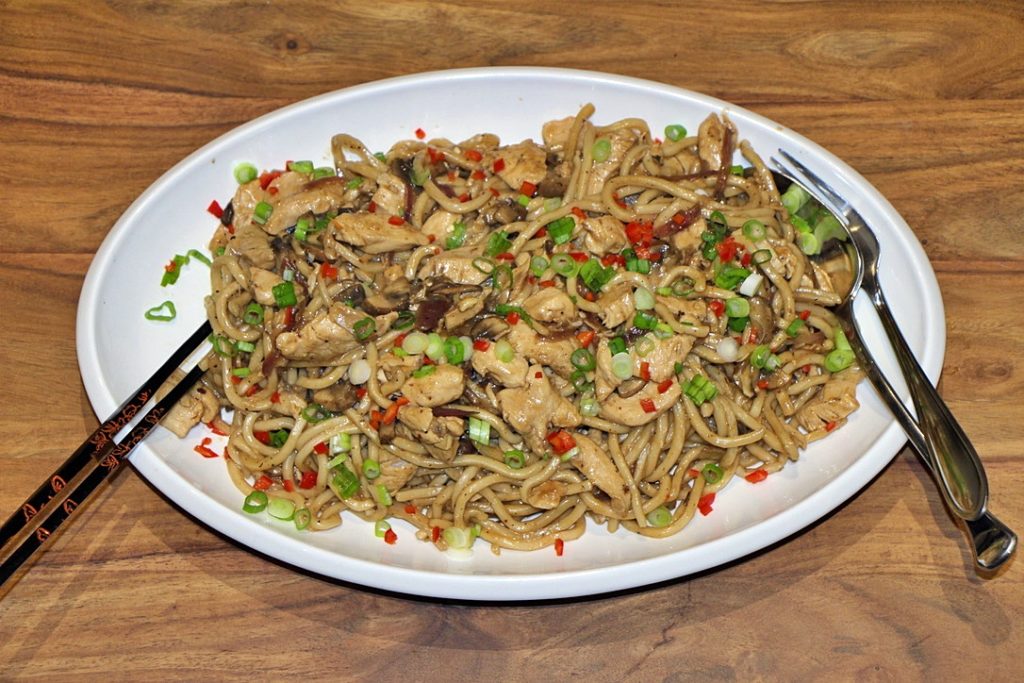 This scrumptious Kenyan style jeera chicken curry is made with fresh garlic, ginger, and a bunch of whole and ground aromatic spices.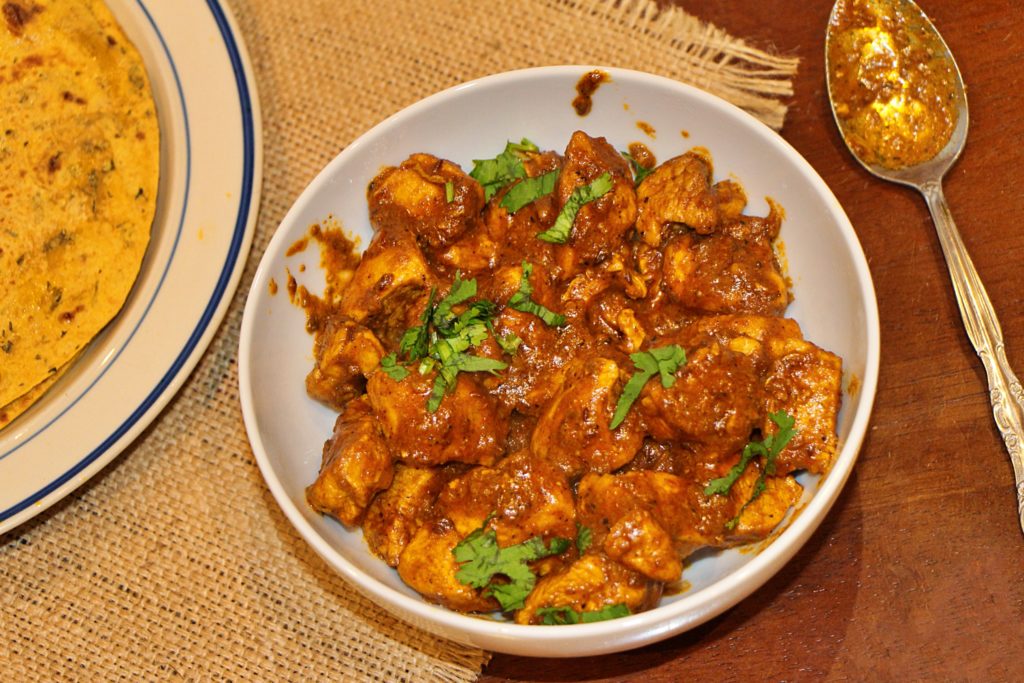 My taco salad is loaded with fresh ingredients and served with Mexican pulled chicken. It takes no time to make and can be enjoyed any day of the week.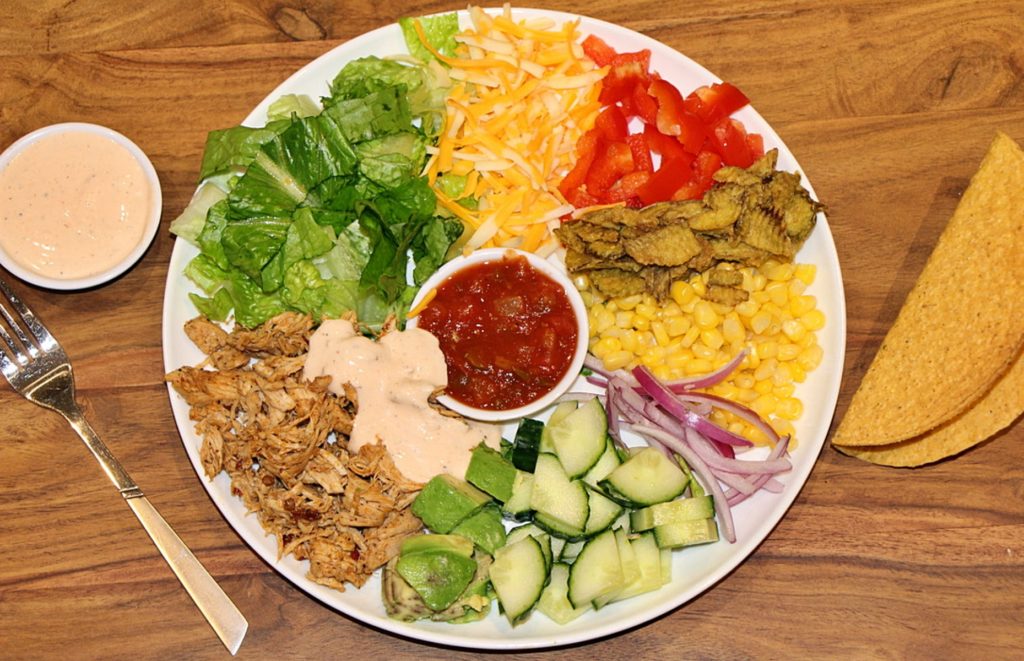 These butter chicken pasties are a perfect meal. A creamy butter chicken filled hand pie covered in buttery pastry that's baked to perfection.
These honey mustard chicken thighs are sticky, sweet, spicy, and perfectly delicious. They are so addictive that once you try them, you will want them all the time.
Tired of having sandwiches? Why not try a wrap instead? These healthy grilled chicken and vegetable wraps are a whole meal on their own with delicious grilled chicken and a load of fresh crunchy vegetables.
Try making this butter chicken at home and you will wonder why you ever order it. This mild curry has a smooth rich texture and will make your mouth water whenever you think about it!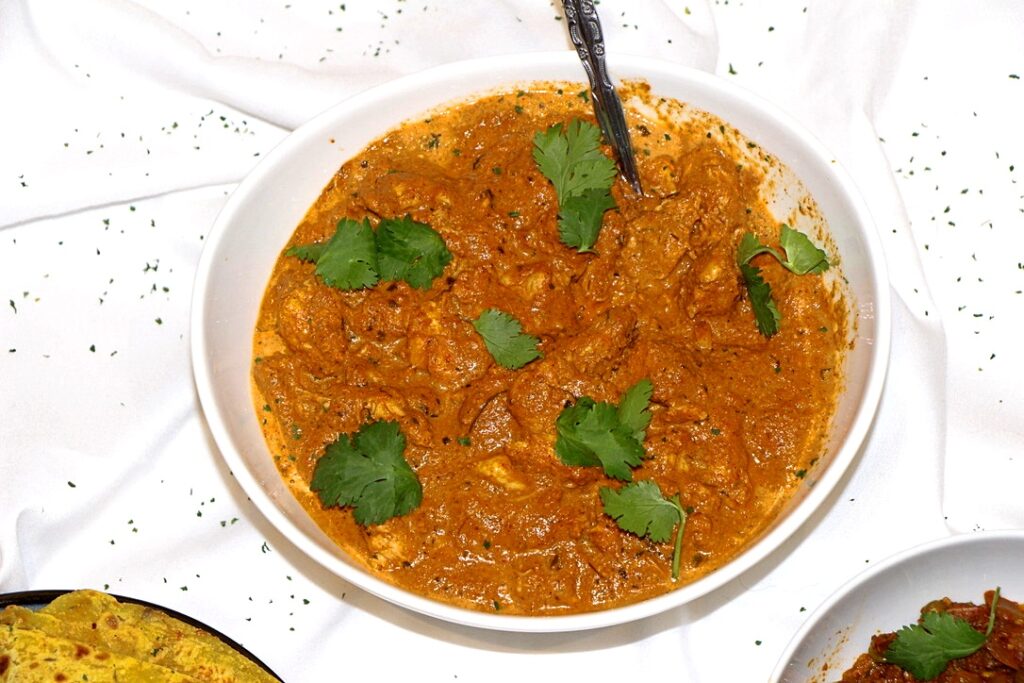 These Thai style peanut chicken skewers with the nutty peanut flavoured marinade are to die for. In addition, they are packed with flavor and are sure to become a new favorite.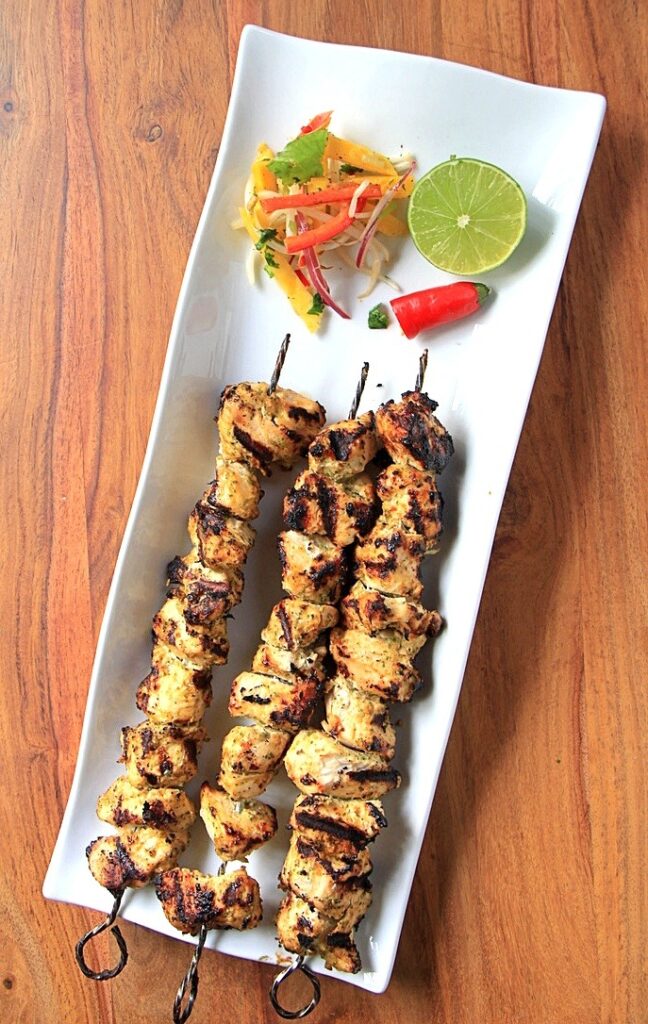 These Korean chicken wings have the right amount of spiciness, sweetness, and sourness and are absolutely addictive. Besides, they can be cooked on a bbq or in an oven.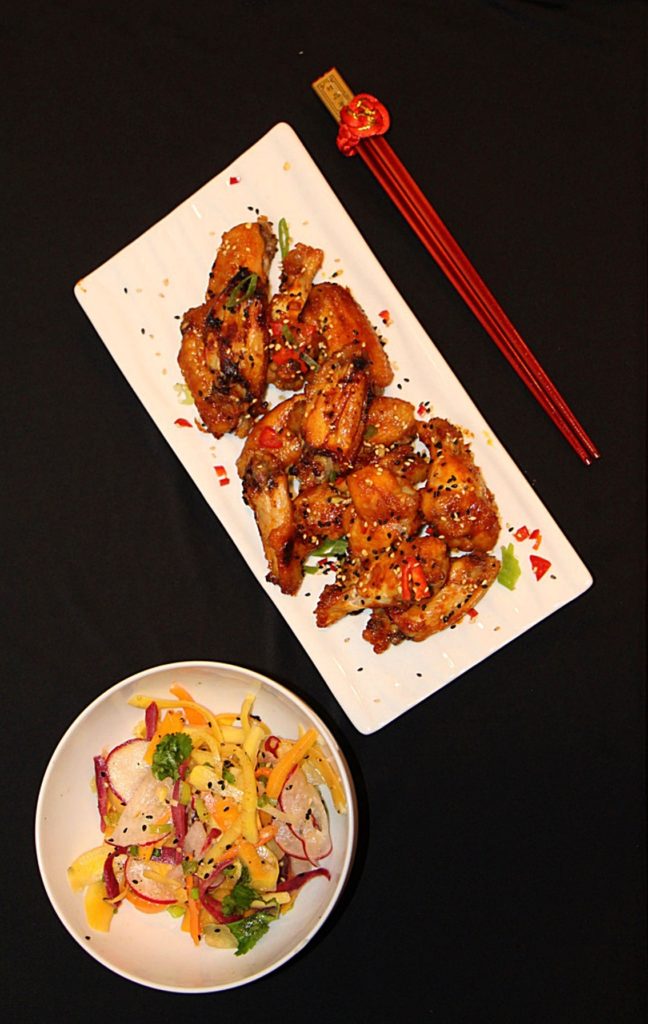 This one pot chicken and quinoa dinner is not only delicious but healthy too. Make it once and everyone in the family will be hooked for good.
These gluten free chicken fingers are coated with an almond and coconut mix and baked till they are tender and golden brown. They will become a favorite with the family.
This chicken pot pie with its soft, tender, creamy, perfectly spiced center and flaky double crust will make your day. It is also the perfect comfort food.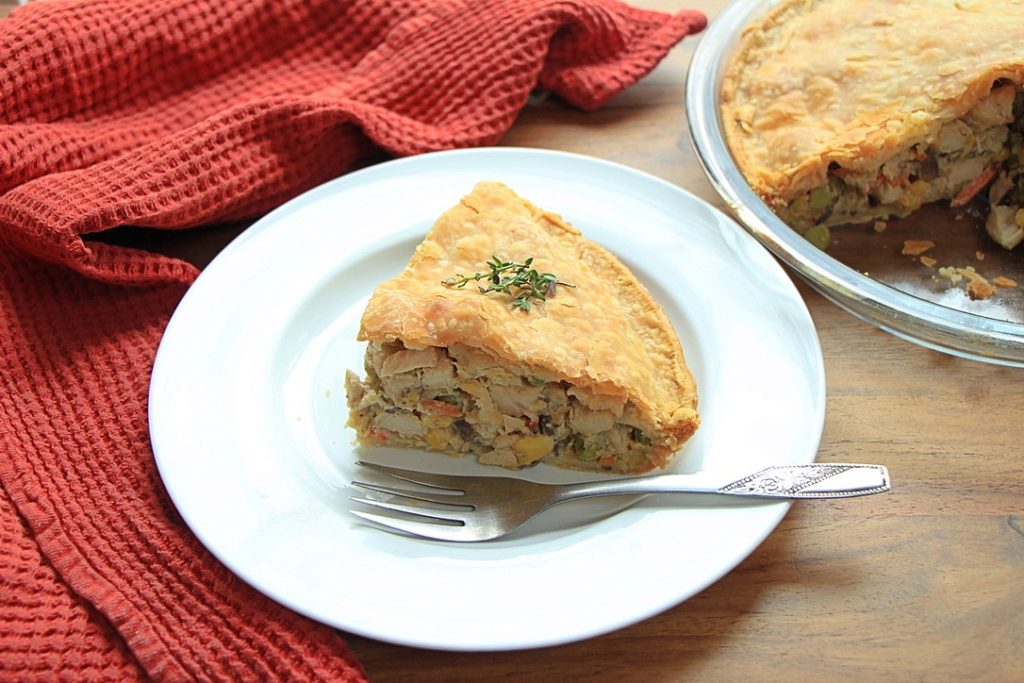 The last of my favourite 15 chicken dinner recipes is my delicious restaurant style chicken curry. You can enjoy it with homemade naan or rice or both. Above all, I make a double batch and turn the leftover chicken curry into wraps for the next meal and the family loves them.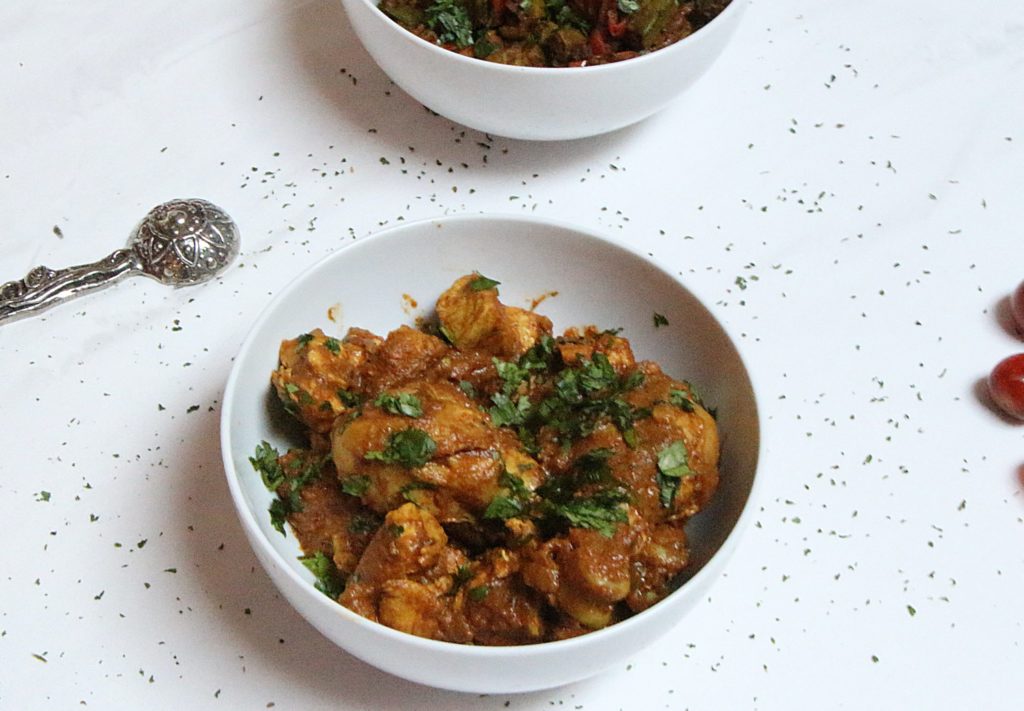 Tried and Liked the Recipe?
Scroll to the bottom of the page, and past the recipe to find the comment form. Please fill out details of what you liked and what you would like to see improved. Comments are loved! I look forward to hearing how much you enjoyed the recipe!
Stay Connected
Don't forget to sign up for the free newsletter and be the first to learn about all my new recipes. And, don't forget to follow me on my social media accounts: Facebook, Instagram, Pinterest, YouTube, and Twitter.
15 Chicken Dinner Recipes You Will Love
Course: Chicken, Entree
Cuisine: Canadian, American, Tex Mex, Mediterranean, Indian, Kenyan, African
Difficulty: Easy
15 easy chicken dinners that you will come back to each week. Made in one pot, baked in the oven, or cooked on a stove. Try one of these tonight!
Directions
Select your favourite recipe from above.
Click on it and it will take you to the recipe card.
Follow the instructions on the recipe card.
Enjoy the delicious chicken dinner recipes.
Don't Forget To Follow Me Please